@J.G.: No, as said, you won't be able to access these pages. But you can see a screenshot below; clicks on the large image or on 'Klagenfurt' should load new pages, but are ineffective in K-Meleon. And I include the sourcecode of the page. But I don't think that the problem can be located with this information only ...
PS: How the UA you mentioned can be added?
Sourcecode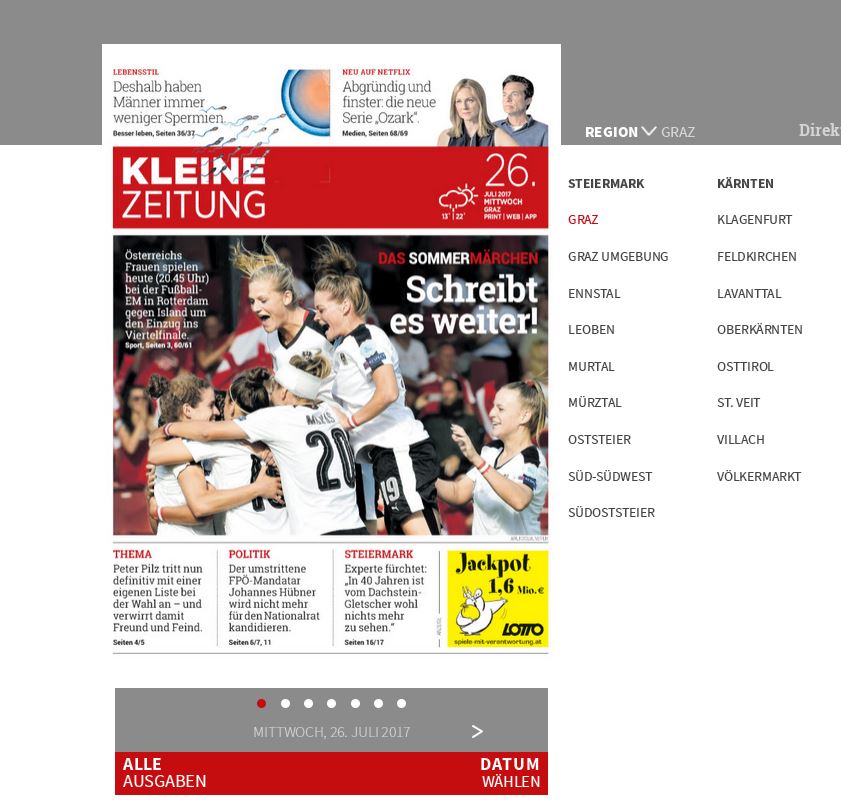 Edited 2 time(s). Last edit at 07/26/2017 07:03PM by Zvonko.