Another macro from the "List-all-links" category.
This one opens a search box where you can type some text to
search inside all LINKS of the current page
.
The macro will create a hit list with target URLs and link names.
When leaving the search box empty, ALL links get listed.
You can
customize the style of that list
by editing the kmm-file, for example the column width or color is quite easy.
The javascript-code is from various old bookmarklets circling around the net since over ten years, not by myself (far too complicated). Have only added some css-styling and converted into a macro.
KM version:
tested in KM1.6, but should also work in KM 1.5.4 - KM75.1 ?
KM76 probably needs complicated updates again, but no idea how and when.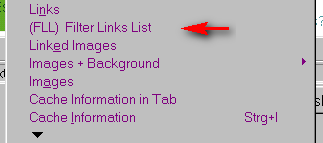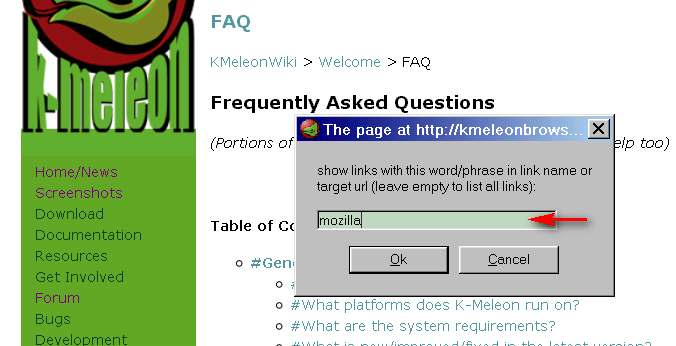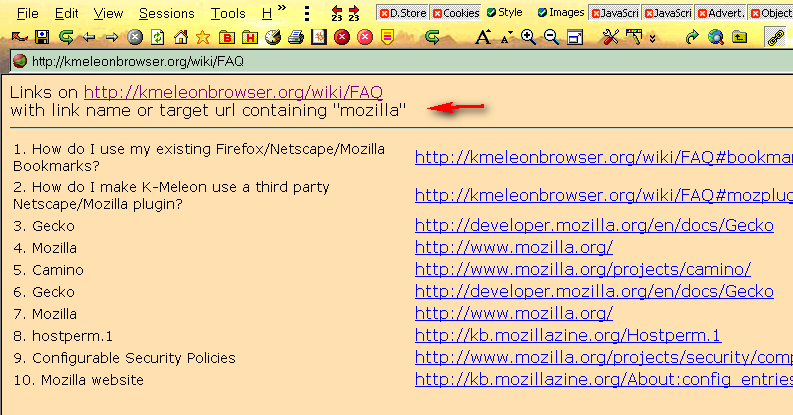 Installation:
copy the attached kmm-file into a macros folder and restart the browser.
Un-Installation: simply delete the file again.
Edited 2 time(s). Last edit at 08/28/2016 09:56PM by siria.